Along the Baron's Paths - An Outdoor Exhibit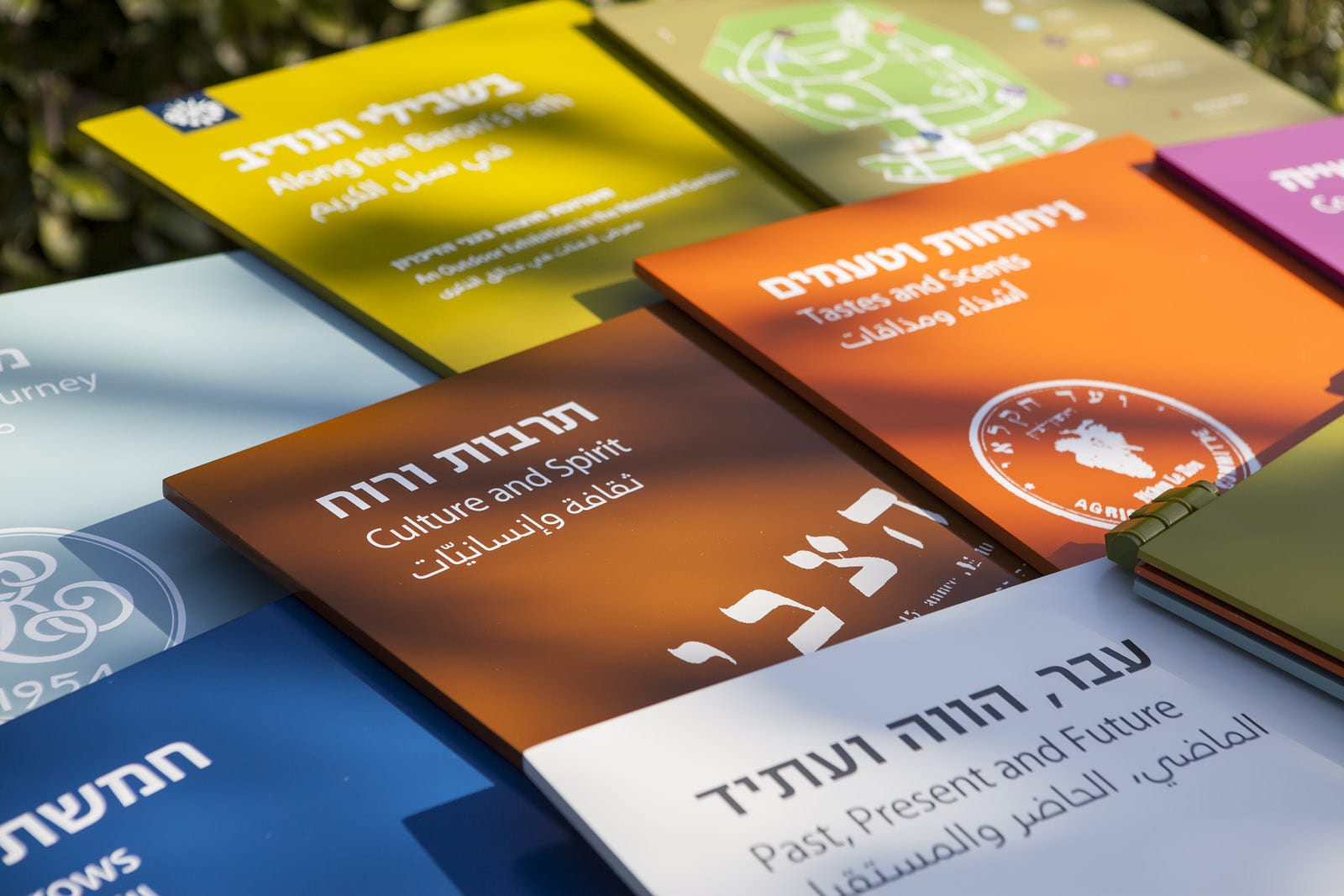 The 80th Memorial Day for Baron Edmond de Rothschild , the 'Well-known Benefactor', was observed at Ramat Hanadiv on 17 November 2014.
After a memorial ceremony, an exhibit will was unveiled depicting the vast scope of endeavours initiated and supported by the Baron and the members of the Rothschild family who have continued his work through the present.
Though the Baron himself visited the Yishuv (pre-State Israel) only five times during his long life (1845-1934), his impact on its life and landscape was unparalleled.
The exhibit focuses on the most significant aspects of his and his family's lifelong engagement with what is today the State of Israel: agriculture and industry, health and medicine, education, and more.To view the exhibition: Along the Baron's Paths

The public is welcome to visit the gardens and view the exhibition.
Of further interest...
Accessibility
Tour Options for People with Special Needs
Accompanied by one of our guides, you will be able to have a custom-made visit tailored to your group
For further information >>
Sustainability
Sustainable Gardening
Sustainable gardening is defined as gardening that considers the needs of the current generation without harming the needs of future generations. It includes garden design that considers the existing elements on site – the landscape, soil, environment and vegetation suitable for the region
For further information >>