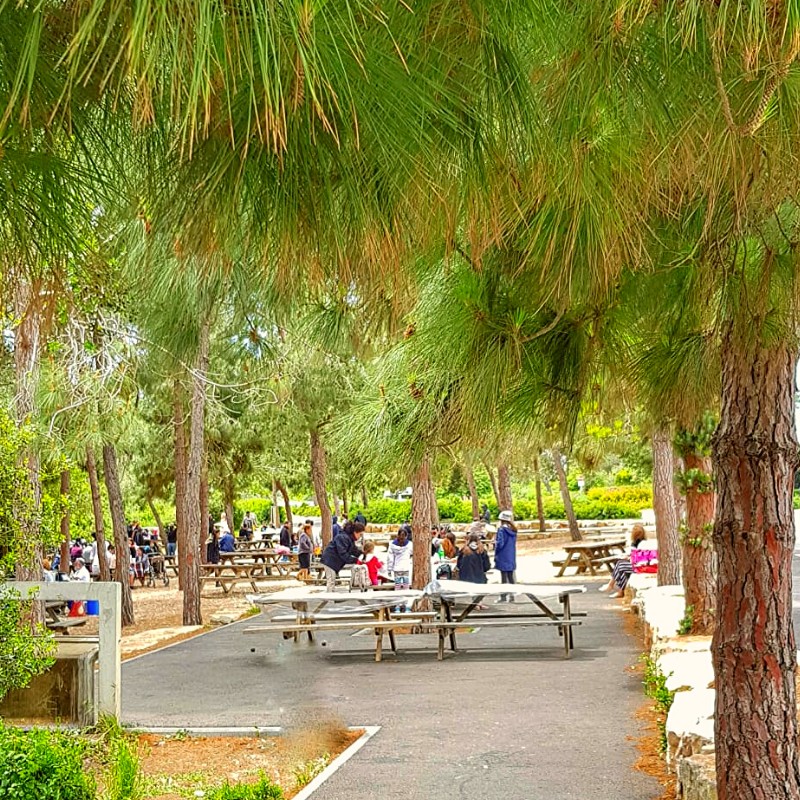 The picnic area is located near the secondary parking lot. You are welcome to spend time there before or after your tour of the Gardens.
The area is shaded by the woodland trees, allowing you to enjoy your meal and rest.
For the convenience of visitors: picnic tables, water fountains and restrooms.
The site is accessible to the disabled:
Accessible parking adjacent to the picnic site
A standard access path on a slope below 8% leads from the accessible parking to the picnic site
Accessible tables in the shade are located on a paved area and standard manoeuvring area