James Armand de Rothschild (1878-1957)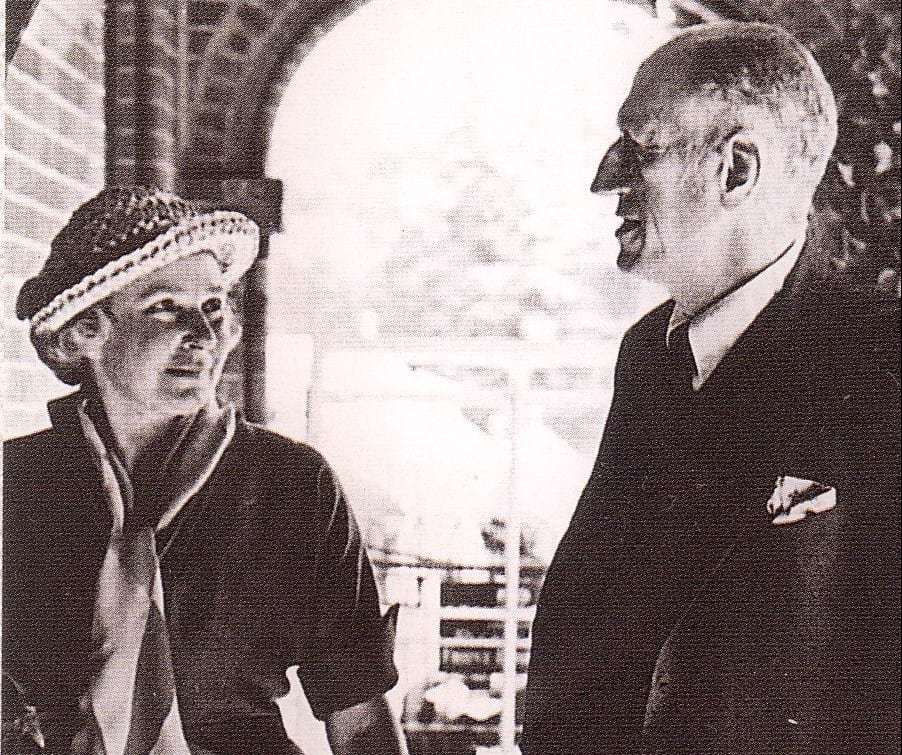 Baron Edmond de Rothschild's elder son, was his father's foremost follower. In his youth he was attracted to rather non-traditional pursuits: he preferred horse racing to banking and sailed to far-off Australia to live as a simple worker unprotected by the shield of the famed House of Rothschild. When James returned to France, he joined the Rothschild banking firm in Paris and, at 35, married Dorothy Pinto, the 18-year-old daughter of a distinguished Jewish family in England.
James' father introduced him to Chaim Weizmann, a rising star on the Zionist horizon; the two established a close personal and working relationship. During the First World War, James first served with the French army; later he joined the British army and was dispatched to Palestine, where he was promoted to the rank of major. Towards the war's end he became involved in recruiting volunteers for the Jewish regiments under General Allenby and was awarded a medal for outstanding service.
Like his father, James was captivated by the Zionist effort and its people. In 1924, the Baron appointed him President of the Palestine Jewish Colonization Association (PICA). A devoted supporter of the Zionist venture, James initiated major projects including the establishment of The Hebrew University.
As a member of the British parliament during 16 important years, James de Rothschild was able to do much for the Yishuv. After the death of Baron Edmond de Rothschild in 1934, James took it upon himself to continue his father's work.
He renewed PICA and eventually passed on its assets to the young State of Israel. He donated the funds for Israel's parliament building (the Knesset) in Jerusalem, which was completed after his death, and launched the plan to build the crypt for his parents at Ramat Hanadiv.
James de Rothschild passed away in 1957. His wife Dorothy carried on his work for the next three decades
Of further interest...
Accessibility
The Fragrance Garden
The Fragrance Garden, established in 1985, is the youngest of the Memorial Gardens. Seeking a way to enable people with limited or no eyesight to enjoy the flowers, Mme. Dorothy de Rothschild initiated the Fragrance Garden
For further information >>
Sustainability
Establishment of the Partnership for Regional Sustainability
In 2015, Ramat Hanadiv established the Partnership for Regional Sustainability, aiming to combine forces for the quality of life in the region.
For further information >>
Dining Here
Dining
To complete your Ramat Hanadiv experience, you are cordially invited to enjoy the culinary pleasures of Mata'im, the cafe-restaurant on our premises.
For further information >>