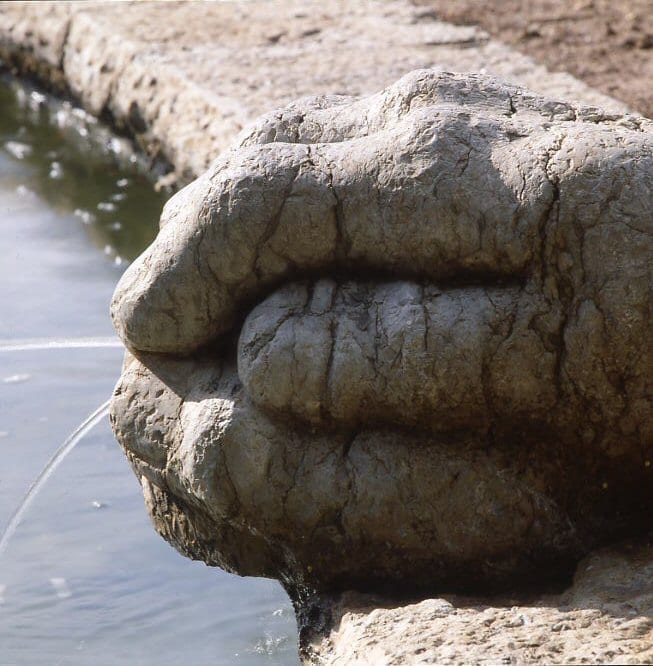 James de Rothschild, the son of the 'Well-known Benefactor', chose this spot on the landscape for the mausoleum for his parents, Adelheid (Ada) and Edmond (Binyamin) de Rothschild. From the beginning, he set clear guidelines for the design:
It must fulfill his father's wish to be buried 'in the rock' at the edge of Mt. Carmel;
Hewn into the mountain rock, the Crypt must endure for many years;
Around the mausoleum, there had to be beautiful gardens in bloom year-round;
All the stone and other construction materials were to be sourced exclusively in Israel.
The architecture of the garden was created by Uriel (Otto) Schiller, assisted by the landscape architect Shlomo Weinberg Oren of Kibbutz Yagur, who planned the vegetation. Supervision of its construction was left to the green fingers of the gardener Chaim Lettah of Pardes Hannah, who painstakingly ensured that the architectural plans were properly executed. The Solel Boneh company carried out the work on the site. The artists Rhoda and Israel Traub of Zichron Ya'akov were called upon to fulfill the gardens' aesthetic demands, and their hand-carved stone sculptures were integrated seamlessly into the gardens.The landscape design of the gardens aimed to take advantage of the site's unique geographical location: the horizon that opens to the Mediterranean Sea on the west, and to the Samarian hills to the east. The picturesque houses of Zichron Ya'akov to the north are a reminder of Baron Edmond de Rothschild's huge efforts to establish and support the Jewish settlement of the Yishuv.