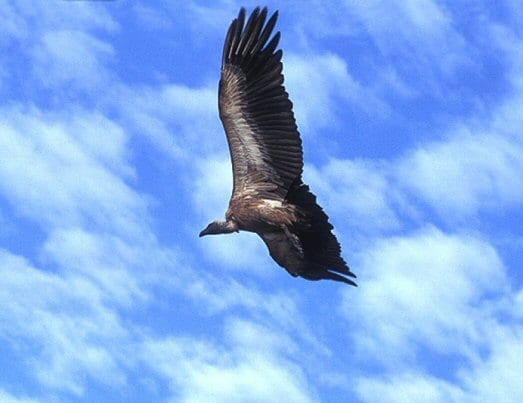 Reintroducing Birds of Prey to Nature
In the summer of 1990, Ramat Hanadiv joined the national rehabilitation efforts for selected birds of prey, conducting breeding projects, reintroductions and reinforcement of populations of rare birds of prey. Many birds of prey in Israel have been severely harmed throughout Israel's existence. Some of them, such as the bearded vulture, the brown fish owl and the lappet-faced vulture, have completely disappeared from Israel's landscapes. Other species such as the griffon vulture, the eastern imperial eagle, the lanner falcon and the lesser kestrel have become rare and have even disappeared completely from the Mediterranean region in Israel, or have stopped breeding in Israel. The factors responsible are all related to human activity – mainly poisoning due to uncontrolled use of pest control substances, hunting, and habitat destruction and change.
As part of its efforts, Ramat Hanadiv has acted to reintroduce the lanner falcon, which became extinct from the southern Carmel cliffs about forty years previously. Since then, there has been a continuous, active effort to reintroduce other birds of prey, such as the lesser kestrel, and to reinforce the ever-dwindling vulture population. All of the reintroduction effects are closely accompanied by research and monitoring, and tools such as ringing the animals or attaching transmitters to them are used to monitor their survival in the field.
In addition, an acclimation cage that houses a vulture breeding nucleus was established at Ramat Hanadiv, with the aim of reinforcing and expanding the vulture population. The breeding nucleus comprises individuals that cannot survive in nature, but their chicks can be released in the future, to produce offspring and reinforce their species in our region. A number of breeding nuclei have been established in Israel; the first one was established at Ramat Hanadiv.
Since the project was initiated in the early 1990s, dozens of lanner falcons and vultures have been bred and released here to nature. The birds are marked before their release using rings and equipped with tiny GPS transmitters, and from monitoring them we know that many of them are able to successfully survive in nature. To maintain this initial success and establish a sustainable population, we are continuing our reintroduction activities, as well as explaining and educating on this issue.
Furthermore, the park takes in injured birds of prey from throughout the country, after they receive medical treatment at the Israeli Wildlife Hospital of the Nature and Parks  Authority and the Safari in Ramat Gan.  After a rehabilitation period these birds are returned to nature. During the reproductive season up to 200 chicks and fledglings (chicks in the last stage before leaving the nest), who have fallen out of their nests, are brought to the park by the public and treated here. They are also returned to nature as soon as they become independent.