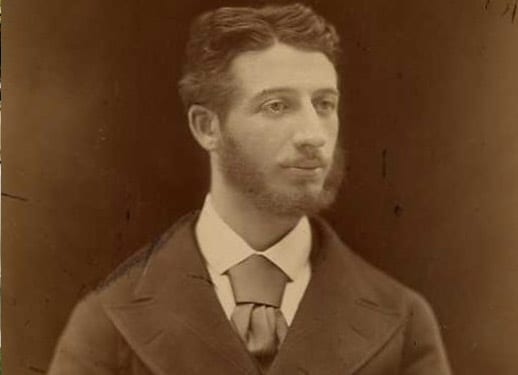 The Baron In Eretz Israel: Five Visits During His Lifetime
 The Baron's first visit to Eretz Israel took place five years after he became engaged in the settlement enterprise. He arrived anonymously on 2 April 1887, sailing with his wife from France to Alexandria, Egypt, where they left their private yacht and boarded the Austrian ship The Lloyd, arriving in Jaffa like ordinary passengers.
However, the newspaper Hamelitz reported the arrival of the Baron and his wife at the Jaffa port: 'Among many other passengers, a tall thin man was seen, clad in splendid clothes. On his head, from the hills of England, his pale face is surrounded by a small, round beard, and his eyes, like a turquoise spring giving forth deep thoughts, gazed forward toward the East, a moment after the passenger observed the buildings of the city of Jaffa opposite him in the brilliant morning light. Suddenly he turned to a dignified, average-sized woman standing beside him. Time to get down to the fishing boat, he said, Here I am, here I am — she answered him graciously, and from her two full eyes two tears flowed down her smooth cheeks, pure as the eternal skies'.