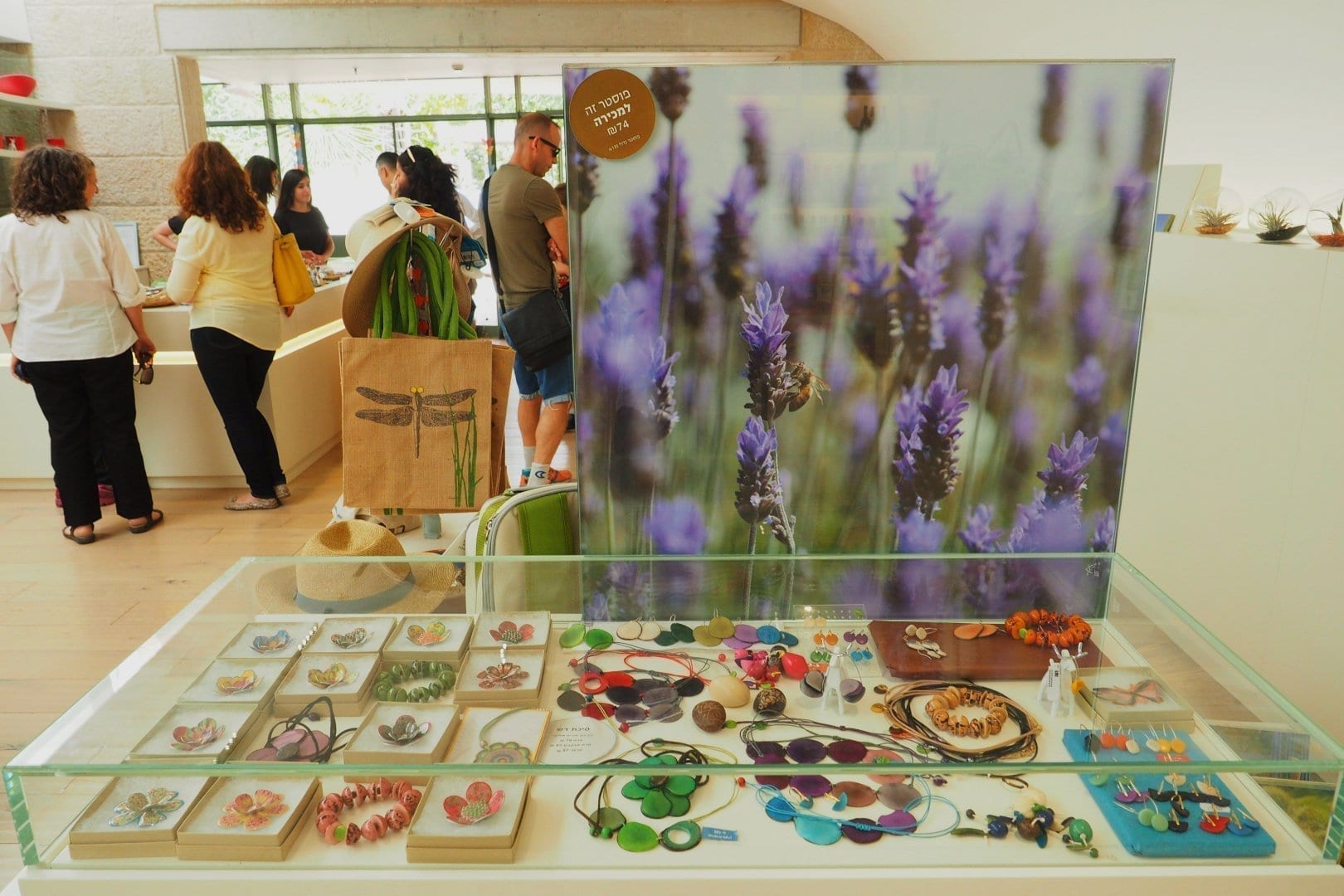 As soon as you enter the shop at Ramat Hanadiv, it's clear that this is not just any ordinary store: from the white wood alcoves and their displays of original, 'green' items to the contemporary designs made of recycled materials,  you feel the very special spirit that pervades all of Ramat Hanadiv — the spirit of nature and sustainability.
The shop resembles a gallery: a clean, brightly-lit interior embellished with original, attractive accessories — rainbow-coloured handles, racks, and sensitive photographs of nature — all created from unexpected elements like well-worn gardeners' aprons and empty compost sacks that were collected and preserved by the staff of Ramat Hanadiv. Altogether, they make for a unique and welcoming environment.
The Concept Store, which also serves as Ramat Hanadiv's Visitors' Information Centre, is located between the Nature Park and the Memorial Gardens.