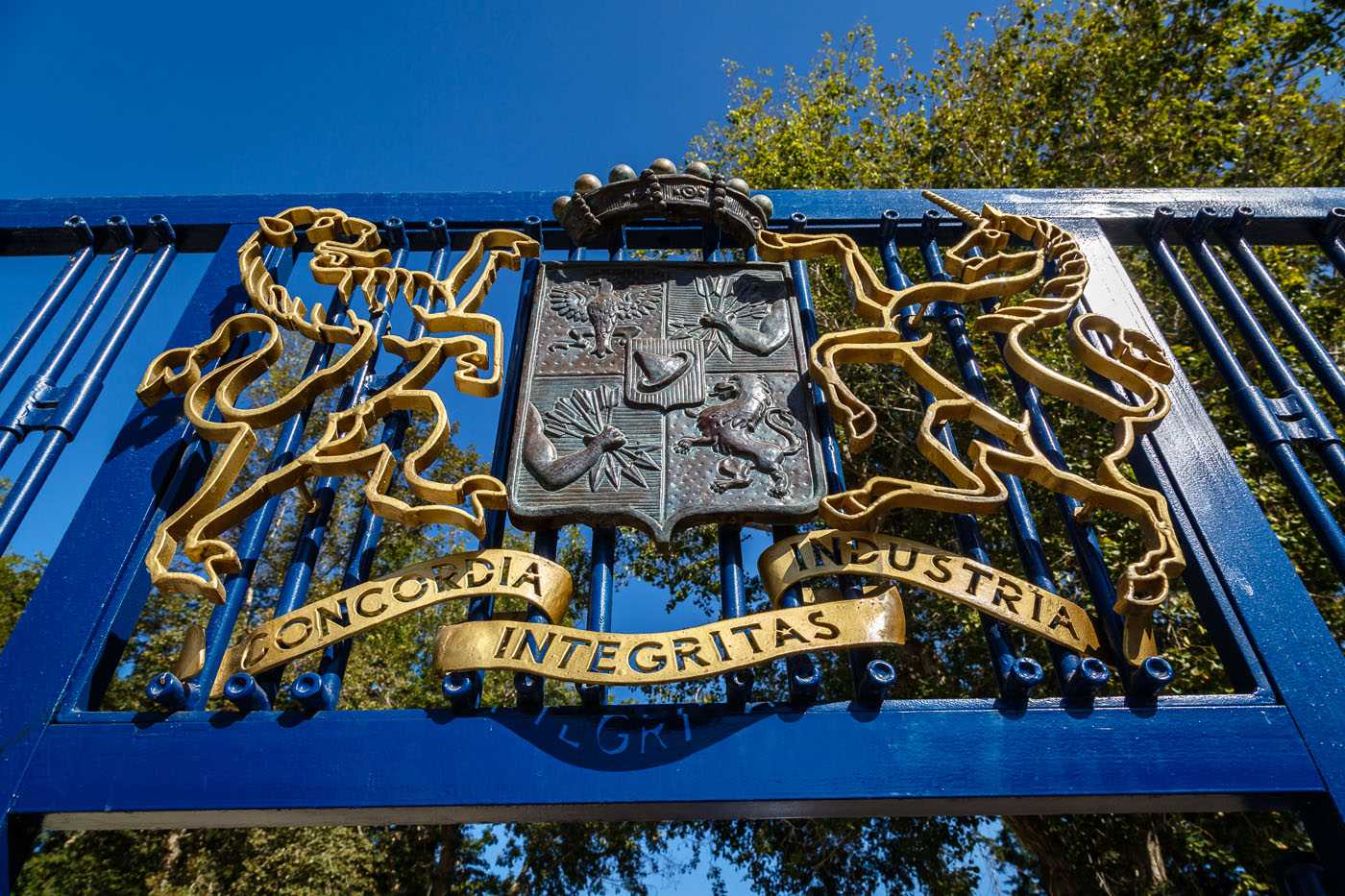 The main entrance to the Memorial Gardens – located next to the Visitors Pavilion.
In the entrance plaza are temporary exhibitions on a range of subjects promoted by Ramat Hanadiv: The Rothschild family, nature, environment and more. Above the entrance gate hangs the Rothschild family coat of arms: a bronze shield in the center is supported by a lion and a unicorn, symbols of power and control.
The eagle is the symbol of the German Langraves of Hesse-Kassel; the lion – a symbol of courage; the arm with the fist – the symbol of the dynasty's founder, Mayer Amschel, holding five arrows that represent his five sons – a symbol of family unity: one arrow will break easily if we try to break it, but five arrows together are almost impossible to bend. The three words in Latin beneath the coat of arms: CONCORDIA (harmony), INTEGRITAS (integrity) and INDUSTRIA (industry), represent the values that guided the family's actions. In those days it was forbidden for Jews to have family names, thus they hung shields over their houses with symbols to identify the family.