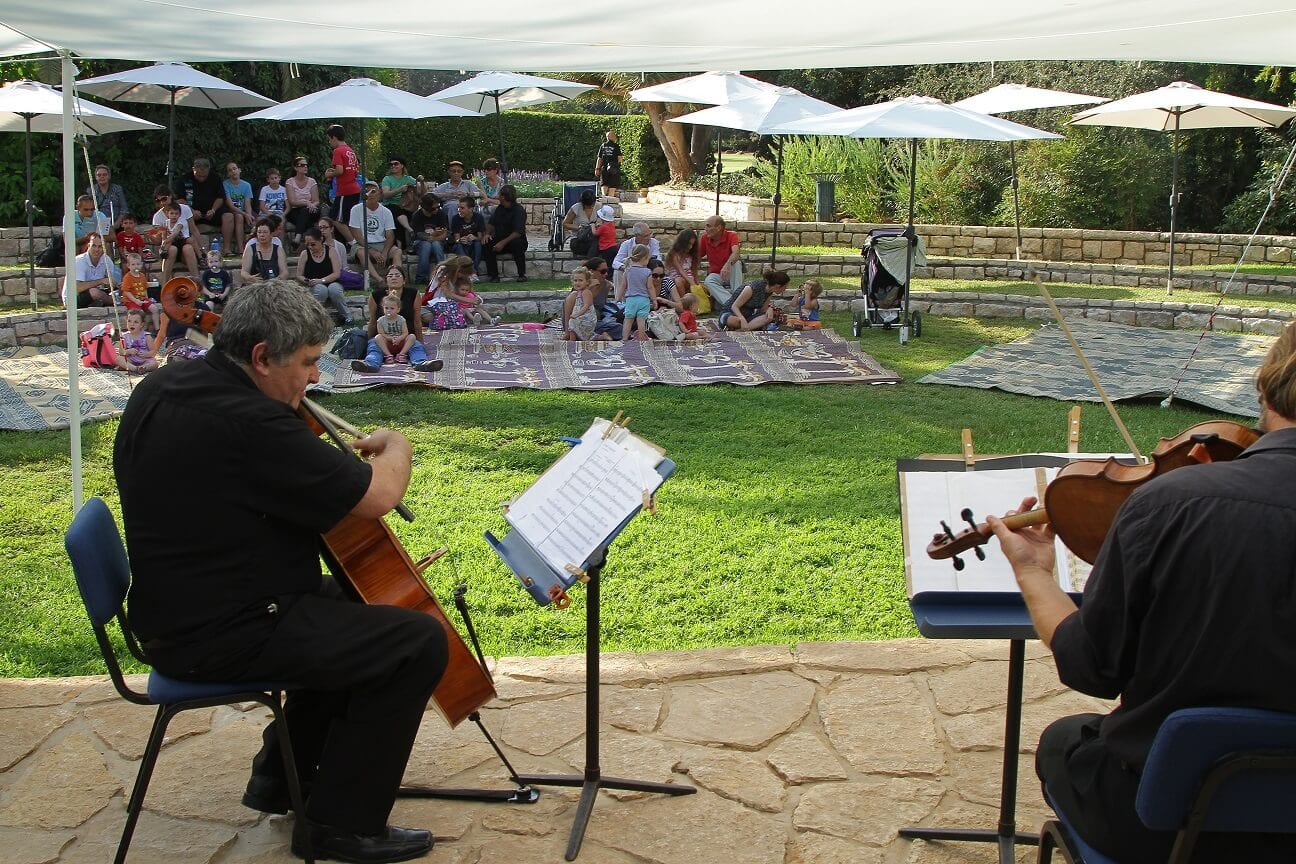 An amphitheatre-shaped complex stands at the heart of the gardens. The outdoor stage at its centre is surrounded by grassed-in 'steps' where the audience can sit. Originally designed as a seasonal flower garden surrounded by benches, the area was converted into an amphitheatre even before the official opening of the gardens. Today it serves as the venue for cultural events and conferences, and the lush vegetation around it makes it a natural acoustic environment.
You are invited to check the Amphitheatre's concert schedule. (There is no entrance fee for concerts.)
Of further interest...
Accessibility
Accessible Trails
We have worked hard to make our buildings, infrastructure and service accessible to special sectors of the population so that everyone can enjoy an accessible and enjoyable visit to the Memorial Gardens and Nature Park.
For further information >>
Sustainability
Establishment of the Partnership for Regional Sustainability
In 2015, Ramat Hanadiv established the Partnership for Regional Sustainability, aiming to combine forces for the quality of life in the region.
For further information >>