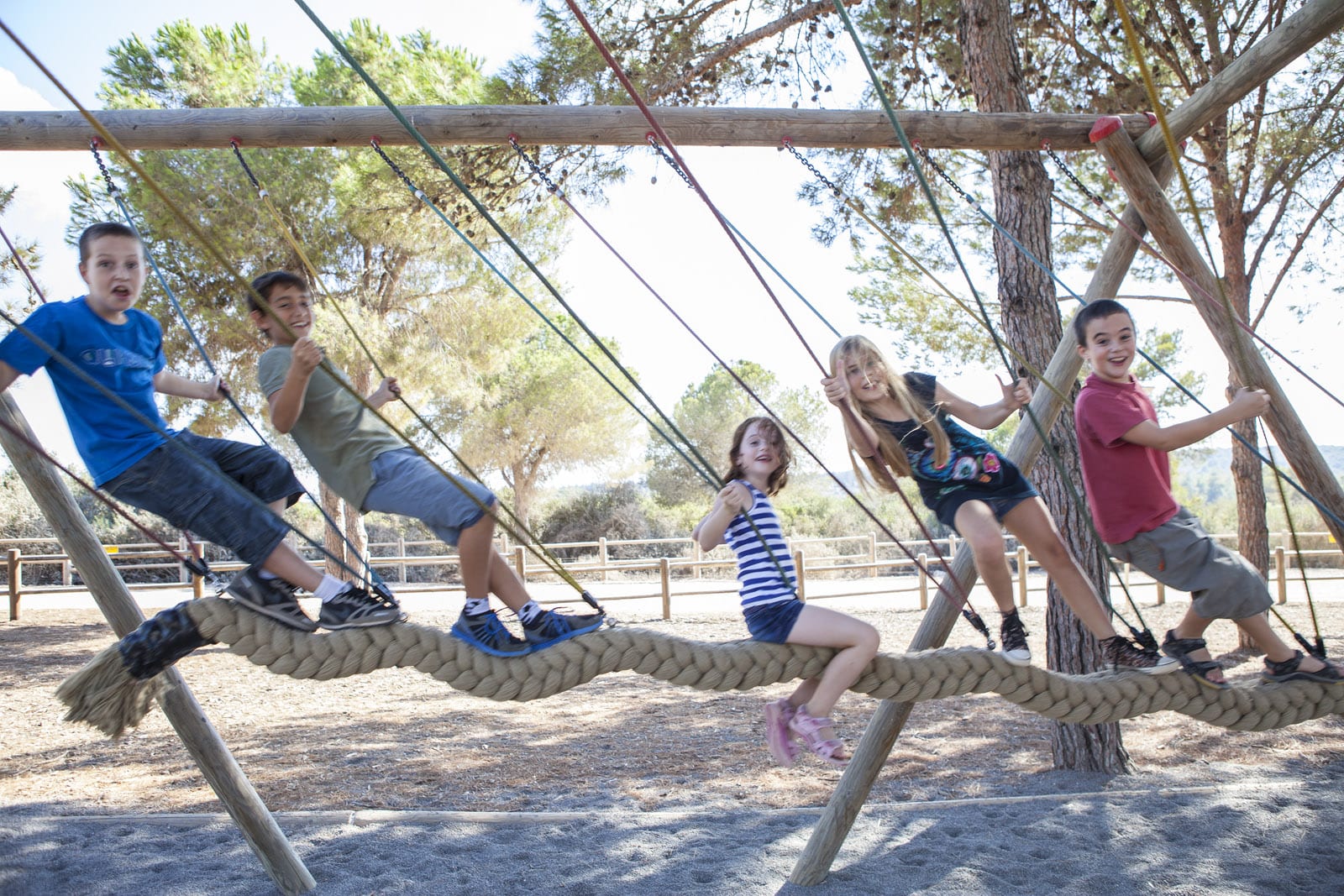 Close to the restaurant 'Mata'im', at the end of the Visitors Pavilion, is a playground with unique play equipment.
This children's playground is made mostly from natural materials such as ropes and planks of wood. In this playground, the groundcover is made of locally-produced woodchips and the play equipment is shaded by ancient pine trees. The tall slide provides a beautiful view to the west.
Of further interest...
Accessibility
Accessible Trails
We have worked hard to make our buildings, infrastructure and service accessible to special sectors of the population so that everyone can enjoy an accessible and enjoyable visit to the Memorial Gardens and Nature Park.
For further information >>
Sustainability
Horticultural Therapy at Ramat Hanadiv
Many studies have demonstrated the link between a green environment, nature or flowering gardens and feelings of calmness and serenity, enjoyment and vitality
For further information >>
Dining Here
Dining-The Picnic Site
The picnic area is located near the secondary parking lot. You are welcome to spend time there before or after your tour of the Gardens.
For further information >>