Healing Herbs -Tour and Workshop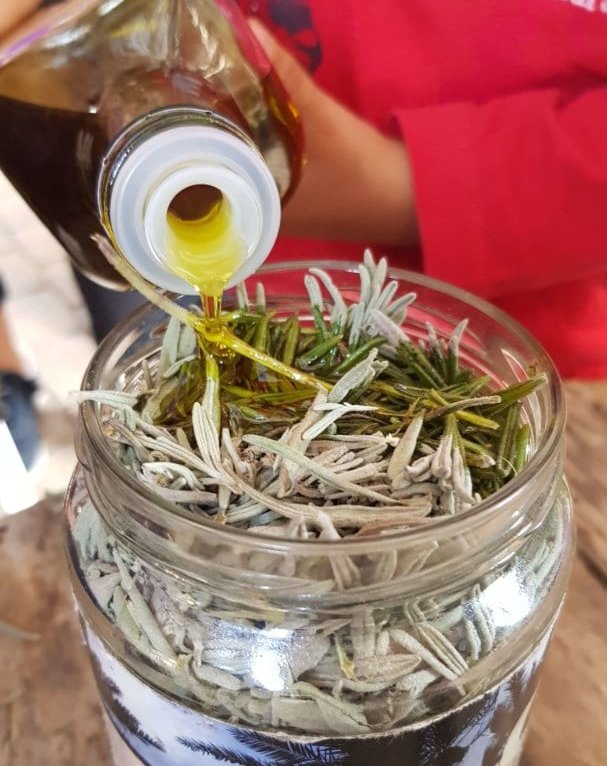 A stroll through the paths of Ramat Hanadiv to become acquainted with the medicinal herbs that grow wild in our area.
Next you'll learn how plants have been used throughout history, and how to identify them and their healing properties.
Then you'll discover the secrets of making herbal brews and first-aid creams to use on wounds, cuts, scraped skin and other conditions.
At the end of the workshop, you'll go home with a jar of herbal cream and recipes for preparing home-made remedies.
The activities last 1 1/2 to 2 hours.
Cost: NIS 1600 per group. Suitable for up to 30 participants.
Of further interest...
Accessibility
Accessible Trails
We have worked hard to make our buildings, infrastructure and service accessible to special sectors of the population so that everyone can enjoy an accessible and enjoyable visit to the Memorial Gardens and Nature Park.
For further information >>
Sustainability
Sustainable Gardening
Gardening in the previous century was characterized by high-maintenance garden design, ostentatious use of plants and inanimate elements foreign to the environment, and overuse of non-environmentally friendly fertilizers and pest control agents
For further information >>
Dining Here
Dining
To complete your Ramat Hanadiv experience, you are cordially invited to enjoy the culinary pleasures of Mata'im, the cafe-restaurant on our premises.
For further information >>