Guided Tours in the Gardens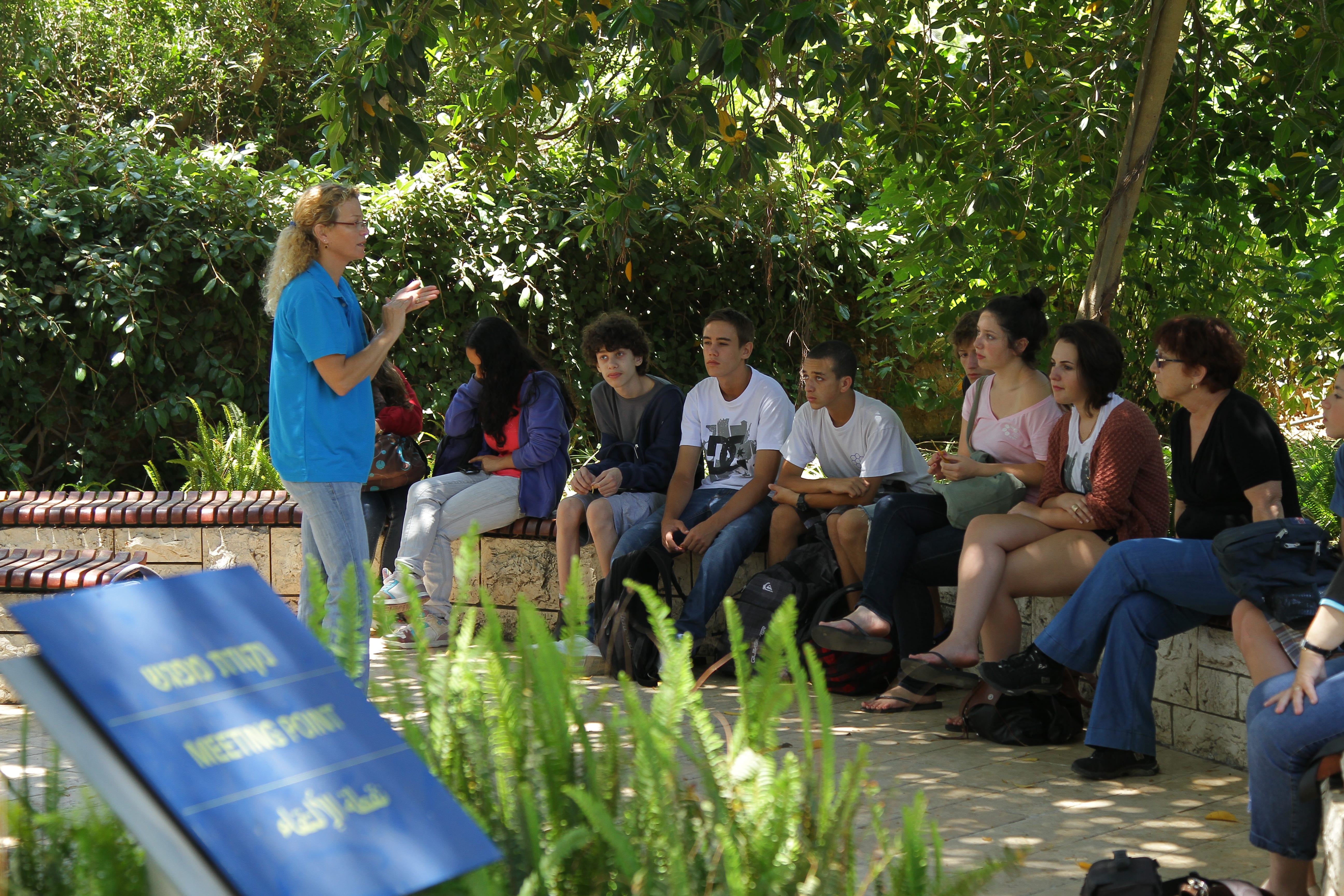 On your arrival at Ramat Hanadiv, you will be met by a specially-trained guide. The tour begins at the Visitors Pavilion with a screening of the film "Beyond the Gardens". It describes the history of the Rothschild family; the crucial role played by the 'father of the Yishuv', Baron Edmond de Rothschild, in establishing the modern Jewish settlement in the land of Israel; and the range of activities that take place today in the Memorial Gardens and the Nature Park surrounding them.
After the film, the tour moves on to the exquisitely designed and maintained Memorial Gardens, stretching across 70 dunams (about 17 acres) and filled with expansive lawns, venerable trees, ornamental plants, and fragrant herbs. The gardens are characterized by a disciplined, European style combined with unassuming, native Mediterranean plants ‒ a reflection of Baron Edmond de Rothschild's heritage of modesty and respect.
At the heart of the gardens lies the tomb of the Baron and his wife Ada, where you can pay your respects to the 'father of the Yishuv', the 'well-known Benefactor'.
The tour lasts about 1 1/2 hours.  Suitable for groups of 40 or less.
Costs: NIS 650 .
For further information, please contact tel. 04-629-8124
or by: E-mai
Of further interest...
Accessibility
Tour Options for People with Special Needs
Accompanied by one of our guides, you will be able to have a custom-made visit tailored to your group
For further information >>
Sustainability
Establishment of the Partnership for Regional Sustainability
In 2015, Ramat Hanadiv established the Partnership for Regional Sustainability, aiming to combine forces for the quality of life in the region.
For further information >>