Guided Tours in the Gardens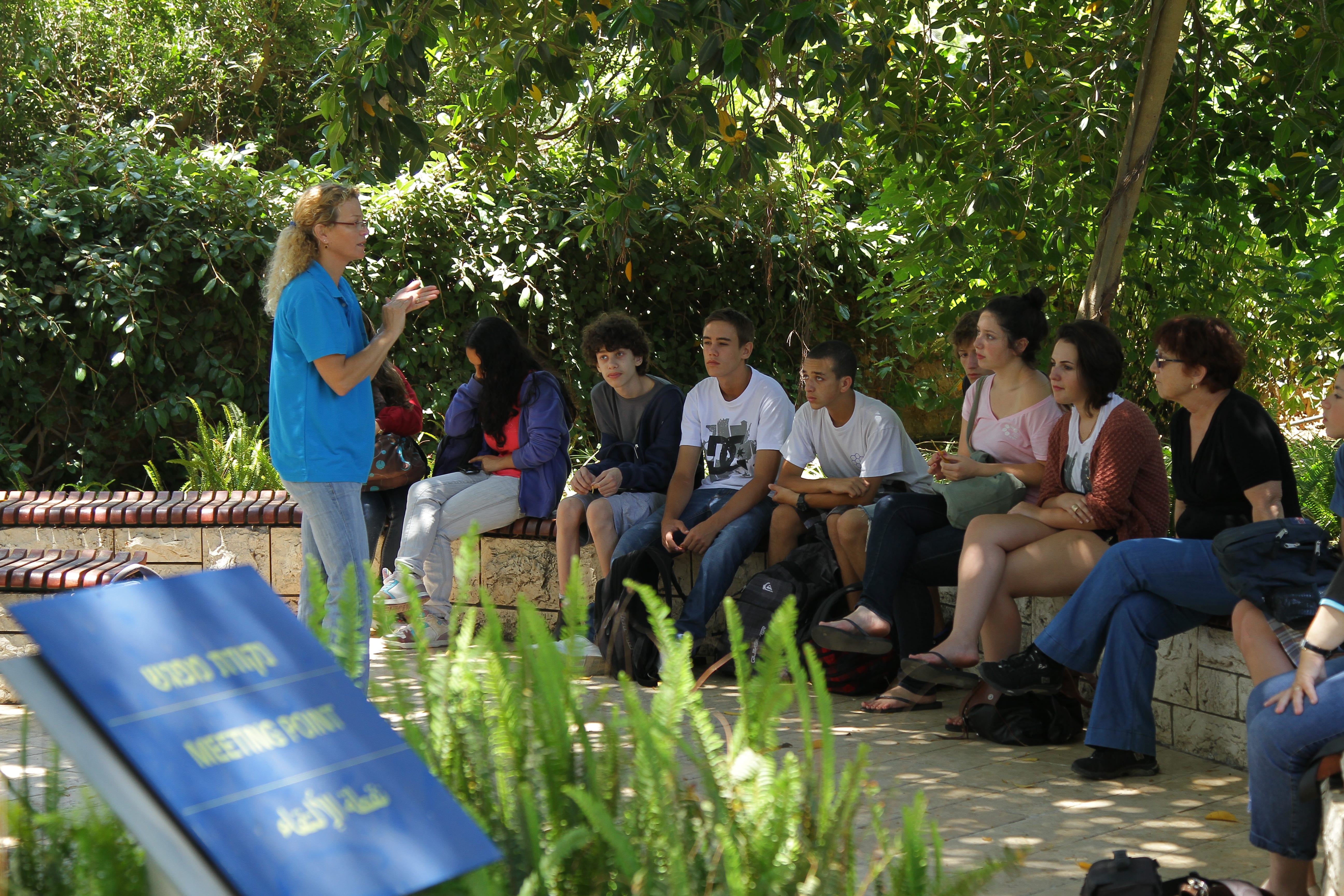 On your arrival at Ramat Hanadiv, you will be met by a specially-trained guide. The tour begins at the Visitors Pavilion with a screening of the film "Beyond the Gardens". It describes the history of the Rothschild family; the crucial role played by the 'father of the Yishuv', Baron Edmond de Rothschild, in establishing the modern Jewish settlement in the land of Israel; and the range of activities that take place today in the Memorial Gardens and the Nature Park surrounding them.
After the film, the tour moves on to the exquisitely designed and maintained Memorial Gardens, stretching across 70 dunams (about 17 acres) and filled with expansive lawns, venerable trees, ornamental plants, and fragrant herbs. The gardens are characterized by a disciplined, European style combined with unassuming, native Mediterranean plants ‒ a reflection of Baron Edmond de Rothschild's heritage of modesty and respect.
At the heart of the gardens lies the tomb of the Baron and his wife Ada, where you can pay your respects to the 'father of the Yishuv', the 'well-known Benefactor'.
The tour lasts about 1 1/2 hours.  Suitable for groups of 40 or less.
Costs: NIS 700.
Please note: Entry to the Memorial Gardens and Nature Park is free of charge. There is a daily fee for parking.
Groups that order guided tours and workshops will pay a fee of 50 NIS per bus.
Groups that arrived in private vehicles will pay a discounted fee of 10 NIS per day, per vehicle.
Click here for the price list >>
Of further interest...
Accessibility
Physically Disabled in the Gardens
Many trails traverse the Memorial Gardens. We recommend this route, but you
can choose to walk another route.
For further information >>
Sustainability
Horticultural Therapy at Ramat Hanadiv
Many studies have demonstrated the link between a green environment, nature or flowering gardens and feelings of calmness and serenity, enjoyment and vitality
For further information >>
Dining Here
Dining-The Picnic Site
The picnic area is located near the secondary parking lot. You are welcome to spend time there before or after your tour of the Gardens.
For further information >>