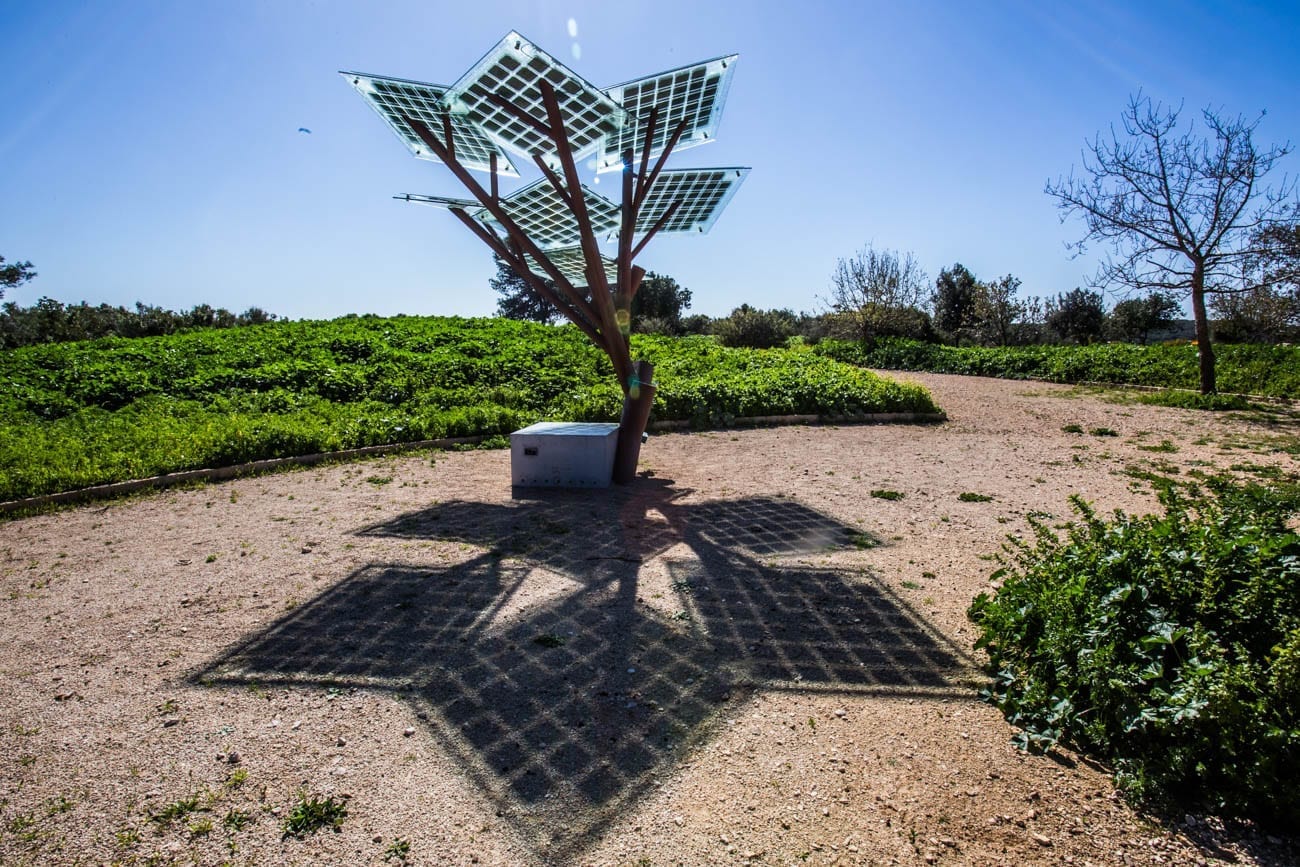 The First Ever Solar Tree in Israel
In 2014, the first ever solar tree in Israel was unveiled in the Footprint Garden at Ramat Hanadiv!
The 'tree' is 3.5 m high and has a 'canopy' of solar panels that produces energy from the sun, 24 hours a day, 7 days a week! Besides being a landscape element that provides shade, it also cools the water in the water fountain.
The eTree is a social-environmental initiative aiming to promote sustainability awareness and a connection between community and environment; it was created by Sologic, which built the tree and manufactures products that make the sun's energy accessible to users.