Everyone Can Create Paint!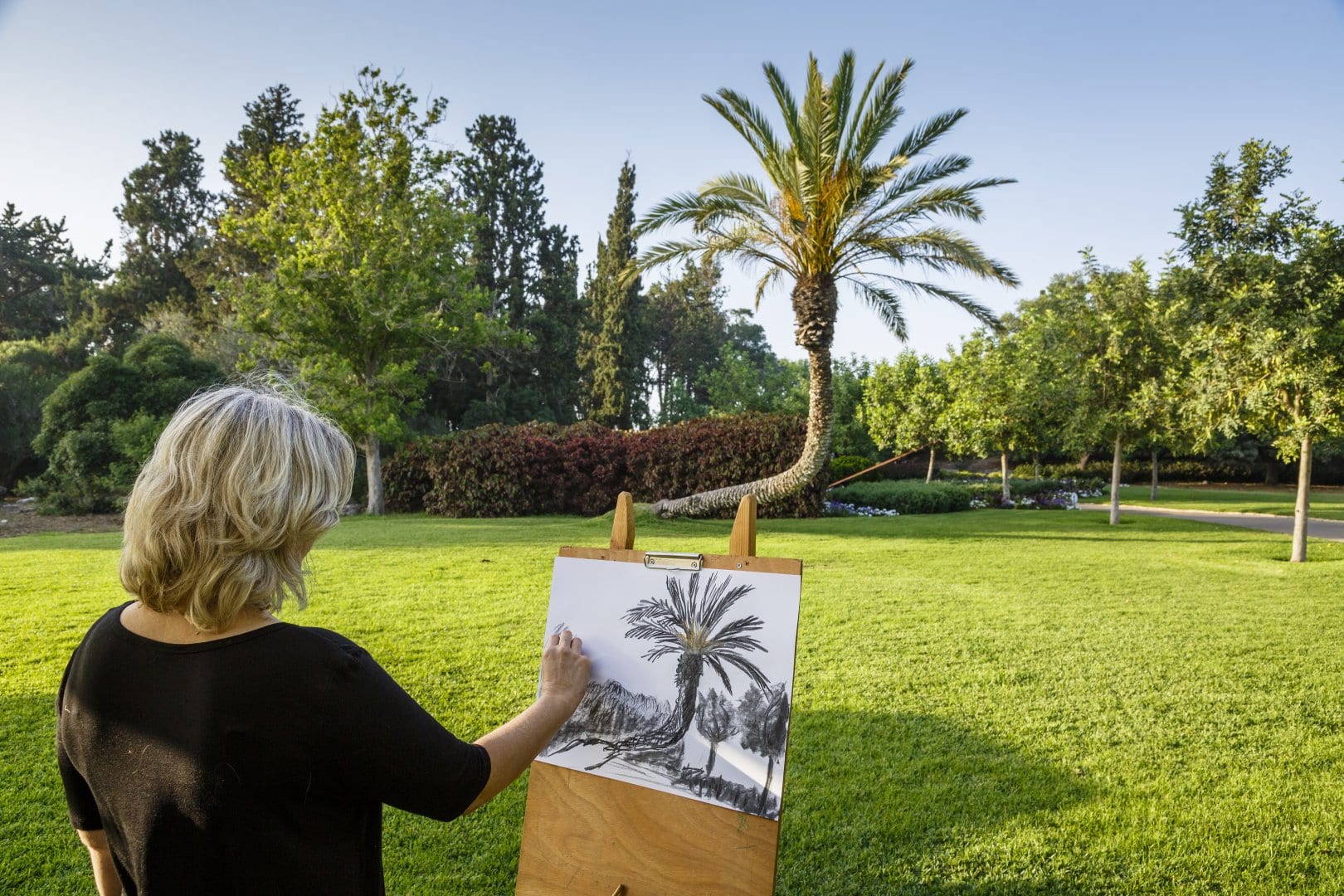 In the heart of the magical Memorial Gardens, it's easy to leave everyday life behind for a moment as you enjoy the tranquil, atmosphere, look closely at the natural world, imbibe inspiration from the surrounding landscape — and draw or paint it from a very personal viewpoint.
Even if you've never held a paintbrush before, the Creativity Workshop, under the guidance of a professional artist, will enable you take time out and connect to the creative process and the creative being within yourself.
The activity lasts about 1 1/15 hours.
Cost: NIS 850. Suitable for groups of 25 or less.
For further information, please contact tel. 04-629-8124
or by: E-mail
Of further interest...
Accessibility
Memorial Gardens Main Entrance
The main entrance to the Memorial Gardens – located next to the Visitors Pavilion. In the entrance plaza are temporary exhibitions on a range of subjects promoted by Ramat Hanadiv
For further information >>
Sustainability
The Footprint Garden
The term 'ecological footprint' is taking shape in the western part of the Visitors Pavilion. A large gardening plot shaped like a foot lies in the middle of the area, with the heel pointing north, and the five toes, as one unit – to the south.
For further information >>
Dining Here
Dining
To complete your Ramat Hanadiv experience, you are cordially invited to enjoy the culinary pleasures of Mata'im, the cafe-restaurant on our premises.
For further information >>