Everyone Can Create Paint!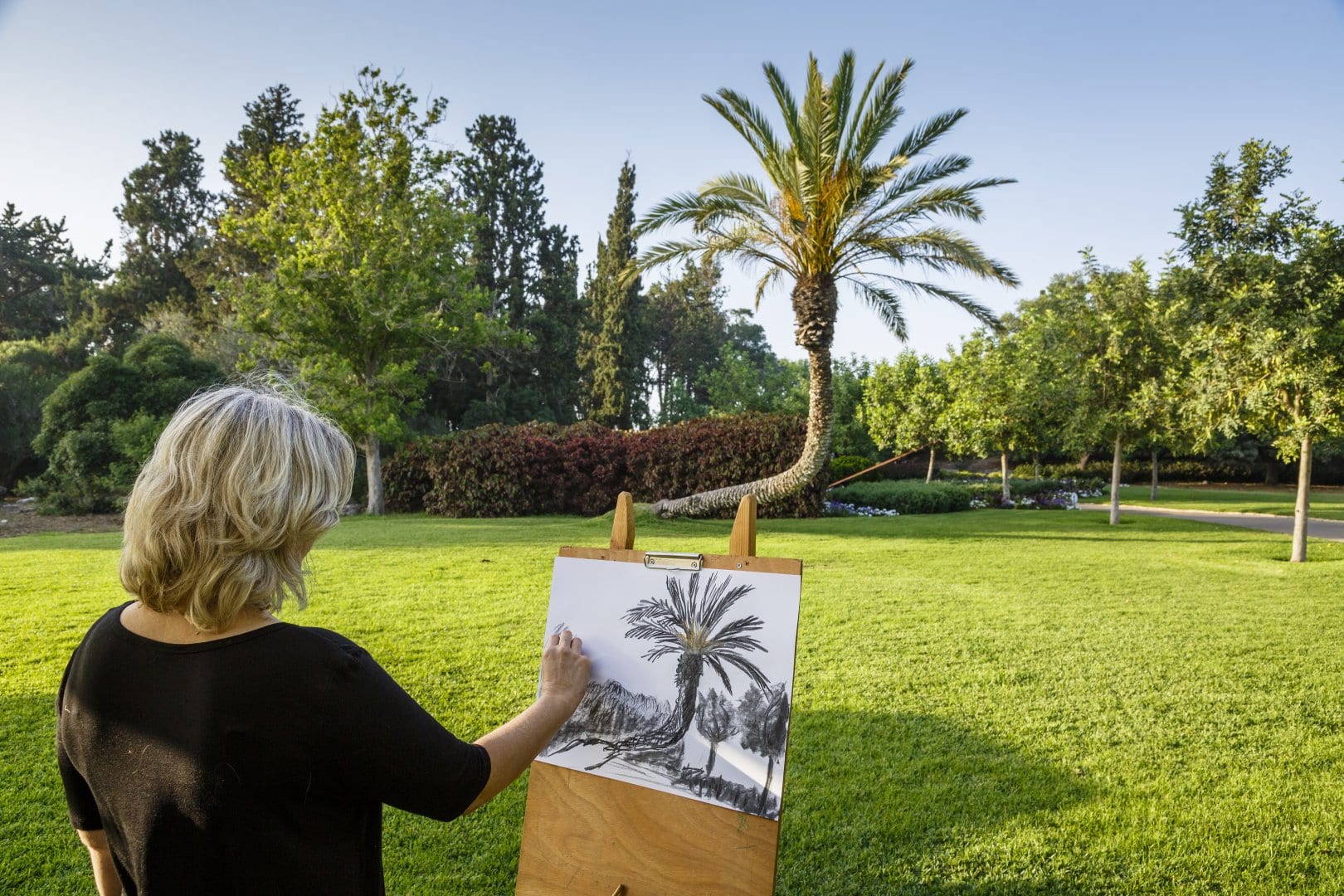 In the heart of the magical Memorial Gardens, it's easy to leave everyday life behind for a moment as you enjoy the tranquil, atmosphere, look closely at the natural world, imbibe inspiration from the surrounding landscape — and draw or paint it from a very personal viewpoint.
Even if you've never held a paintbrush before, the Creativity Workshop, under the guidance of a professional artist, will enable you take time out and connect to the creative process and the creative being within yourself.
The activity lasts about 1 1/15 hours.
Cost: NIS 650. Suitable for groups of 25 or less.
For further information, please contact tel. 04-629-8124
or by: E-mail
Of further interest...
Accessibility
Physically Disabled in the Gardens
Many trails traverse the Memorial Gardens. We recommend this route, but you
can choose to walk another route.
For further information >>
Sustainability
The Footprint Garden
The term 'ecological footprint' is taking shape in the western part of the Visitors Pavilion. A large gardening plot shaped like a foot lies in the middle of the area, with the heel pointing north, and the five toes, as one unit – to the south.
For further information >>
Dining Here
Dining-The Picnic Site
The picnic area is located near the secondary parking lot. You are welcome to spend time there before or after your tour of the Gardens.
For further information >>