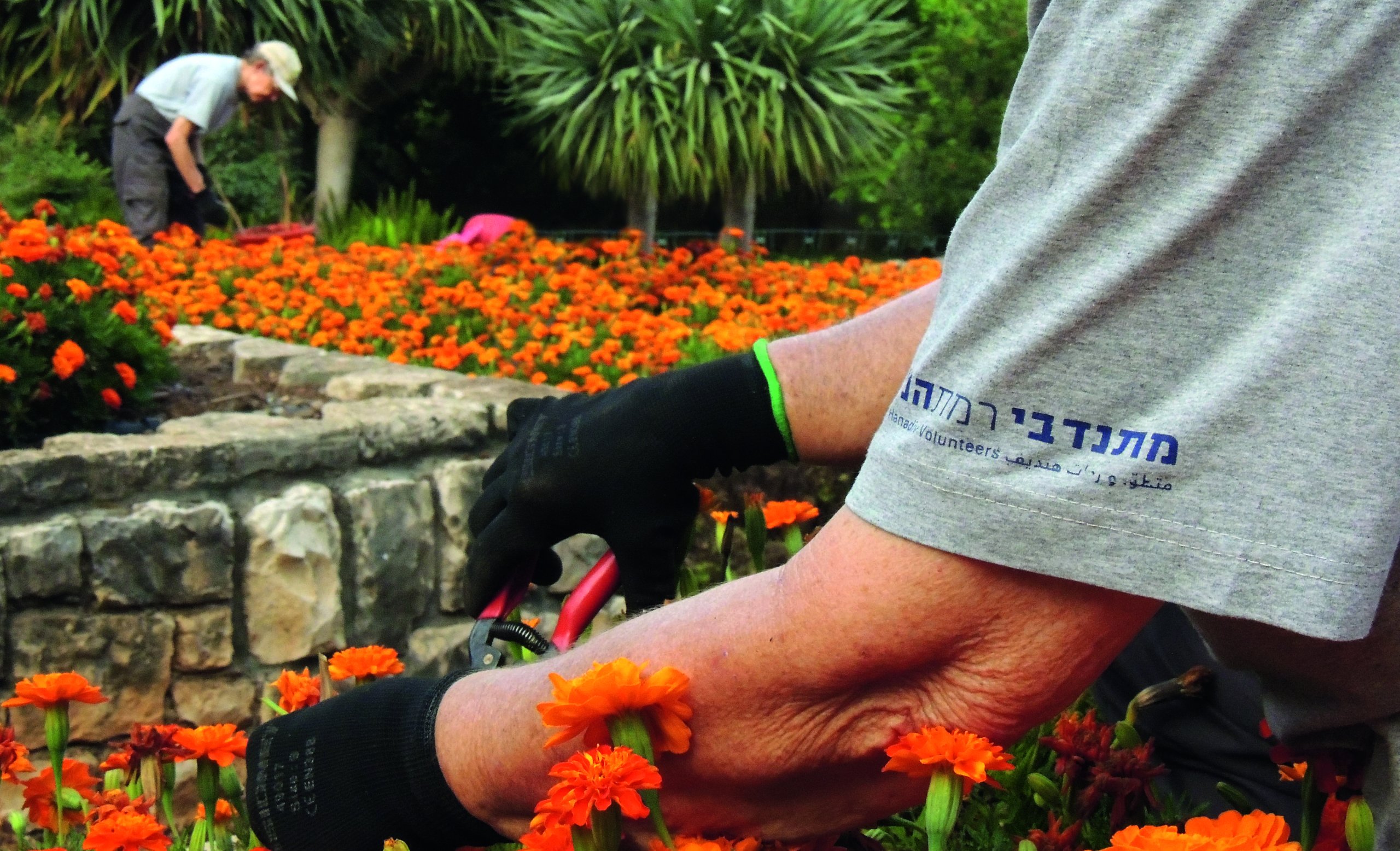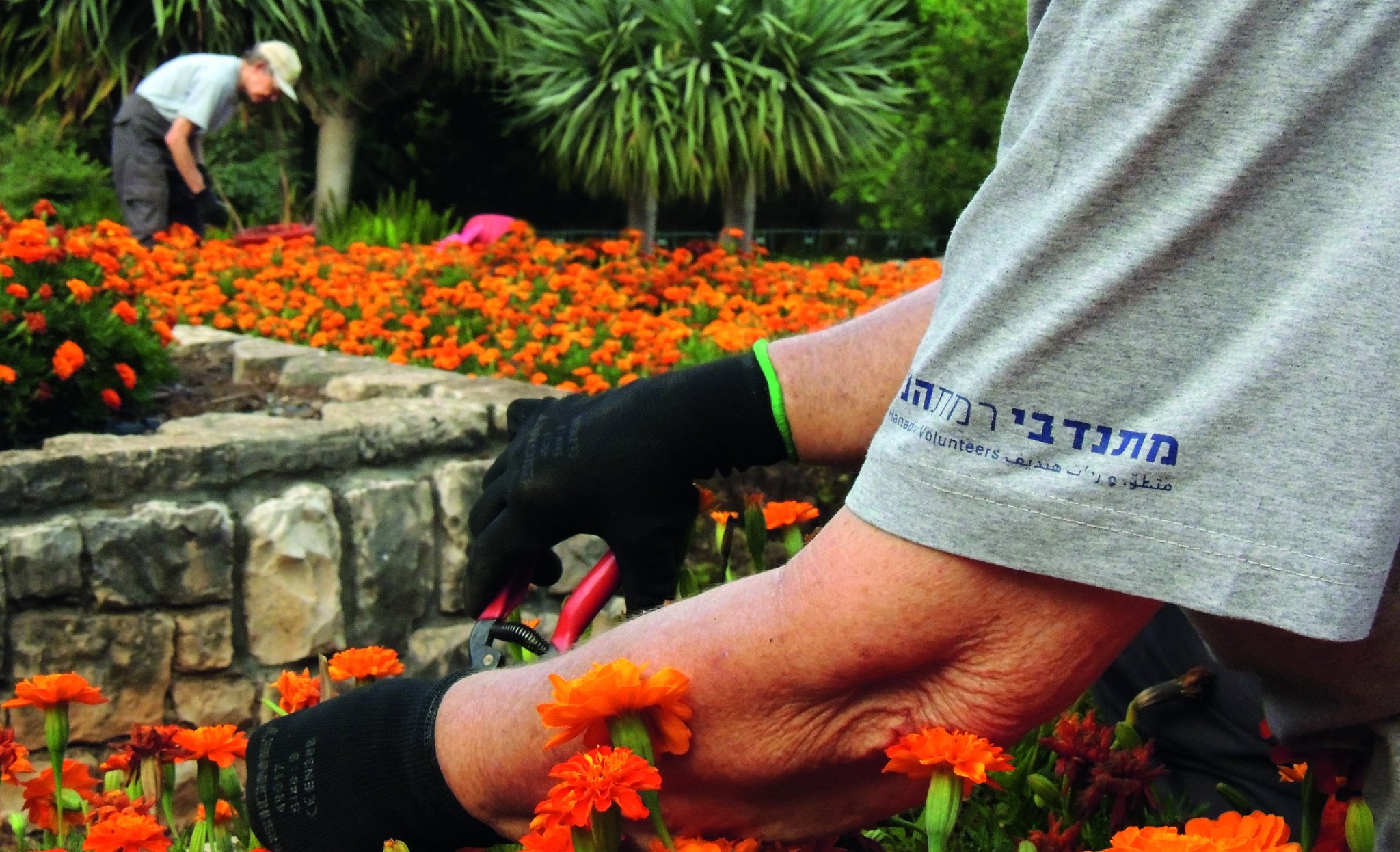 Volunteers at Ramat Hanadiv form an important link to the community. They serve as ambassadors for Ramat Hanadiv, its content and its values. They may be found in almost every field: in gardening, in the nursery, in horticultural therapy, along the trails of the Nature Park, in the goat pen, working with wildlife, assisting research and even in the offices and library.
Our volunteers contribute their time and talents and find a 'home' at Ramat Hanadiv. With their dedicated help we can expand our activities and work.
Come and join our renewing, satisfying and enriching work
Gardening and ornamentation – connecting to the earth in the spectacular gardens.
Rangers in the Nature Park – conserving and caring for the park's treasures
With the goat herd – caring for the animals in the pen and in the pasture
With wildlife – helping in the fascinating reintroduction project
Horticultural therapy – an experience of giving to people with special needs
Research and knowledge – assisting researchers in the park and the literature and on the computer
Joining our staff in the Community Division – receiving the public, guiding visitors and joining the staff of the InfoShop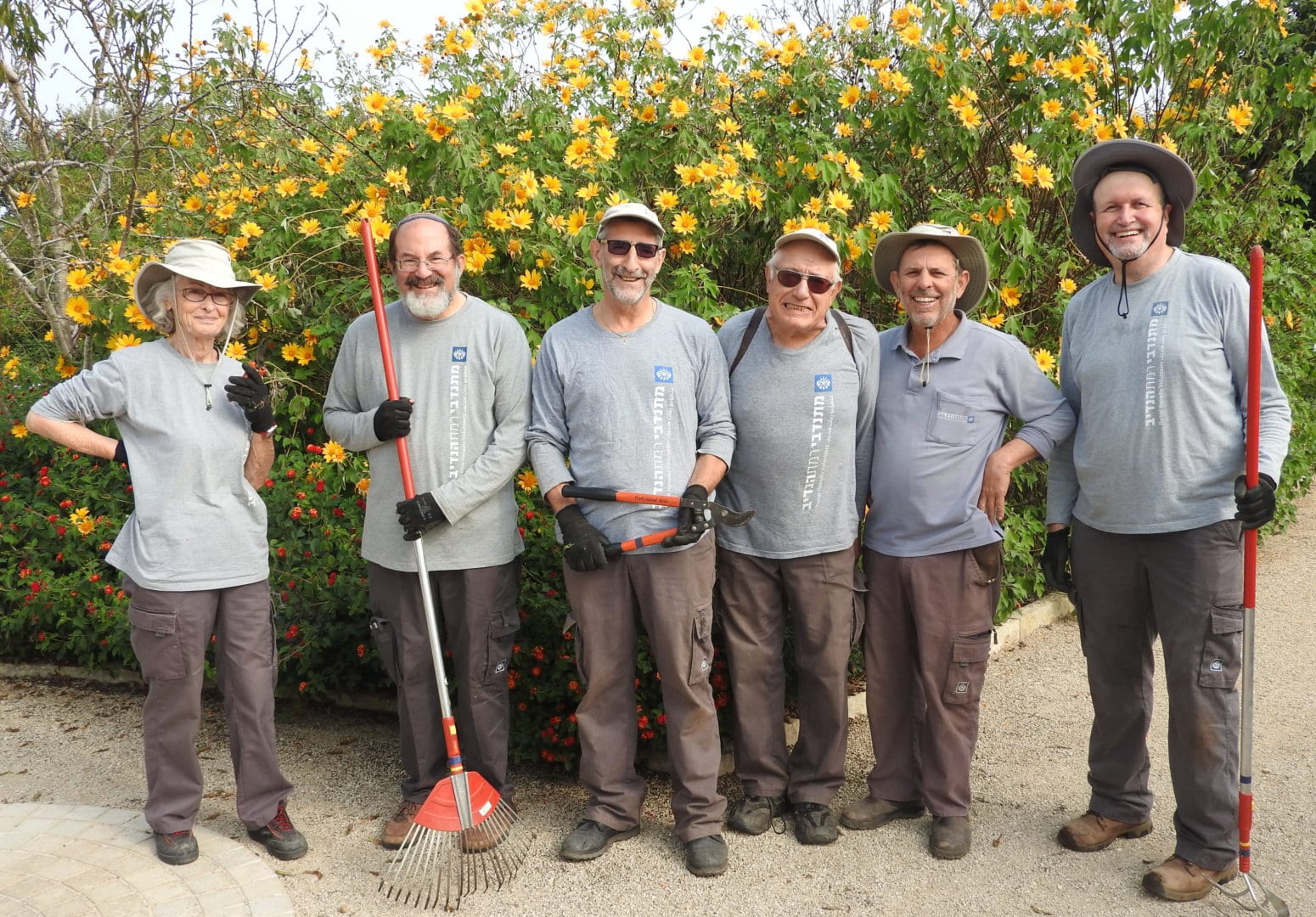 If these and others raise your interest, if you would like to try out and join a diverse and fascinating environment of activity – come to volunteer at Ramat Hanadiv!
As volunteers, you will receive suitable training for unique and meaningful work and you will experience joint or individual giving that connects you to nature, humans and the environment
At Ramat Hanadiv, Memorial Gardens and Nature Park, interactions among humans and the environment take place harmoniously and sustainably, for the public and its well-being.
The beauty and inspiration felt by visitors exist due to the dedicated help of our volunteers.
We would love to meet and get to know you. Who knows? Perhaps we'll think together about something new to promote??
Of further interest...
Accessibility
Memorial Gardens Main Entrance
The main entrance to the Memorial Gardens – located next to the Visitors Pavilion. In the entrance plaza are temporary exhibitions on a range of subjects promoted by Ramat Hanadiv
For further information >>
Sustainability
Horticultural Therapy at Ramat Hanadiv
Many studies have demonstrated the link between a green environment, nature or flowering gardens and feelings of calmness and serenity, enjoyment and vitality
For further information >>
Dining Here
Dining
To complete your Ramat Hanadiv experience, you are cordially invited to enjoy the culinary pleasures of Mata'im, the cafe-restaurant on our premises.
For further information >>