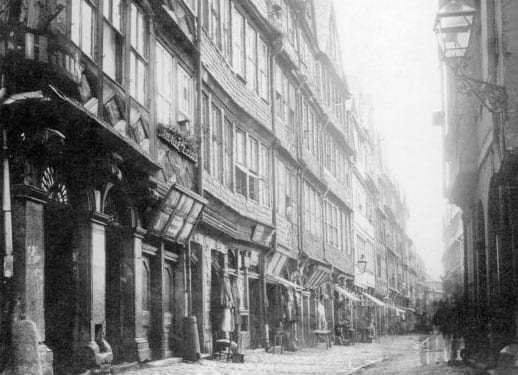 Mayer Amshel – Founder Of the Rothschild Dynasty
The Rothschild family is known for its major contribution to the economic, political and cultural history of many nations around the world. In Israel, the Rothschild name is most closely linked to the 'Well-known Benefactor', Baron Edmond de Rothschild, for his incomparable involvement and support in developing the renewed Jewish settlement in Eretz Israel, the Land of Israel.
Mayer Amshel, the founder of the Rothschild dynasty, was a coin dealer in Frankfurt, a specialist in antique coins, who eventually became the family's first banker.  The Rothschild name originated in the red sign (in German, rot schild) that hung above the door of the family home in the Frankfurt ghetto in the mid-1700s; it eventually became part of the family's crest. Mayer Amshel adopted the sign as both the name of the family and the symbol of its values. Shaped like a bronze shield, it depicts at its centre a hand clenching five arrows, representing Mayer Amshel's five sons. At the bottom of the crest appear the words 'Unity, Industriousness, and Integrity', the core values of the family.