Harmonizing Anatomy and Nature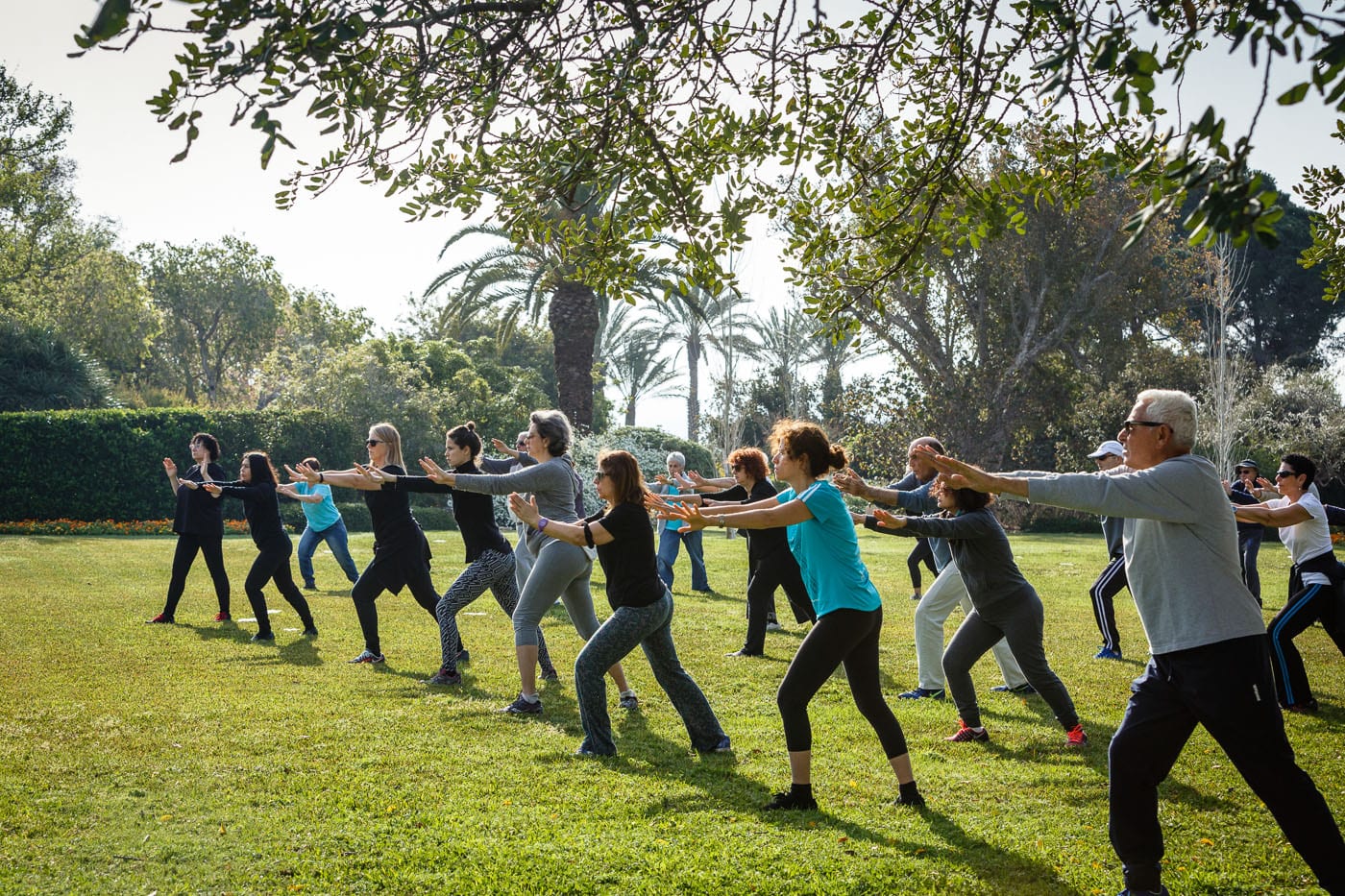 Among blooming gardens and the melodies of birdsong, under a canopy of trees, take time out from your crowded schedule and connect to your inner self.
Delving into the worlds of yoga, Tai-Chi, and mindful breathing, you'll find the tools here to sync your body and consciousness with the landscapes all around.
This short workshop will recharge your personal batteries with wonderful energy, creating balance, serenity and inner awareness that will stay with you throughout the day.
The activity lasts about one hour.
Cost: NIS 700 per group (up to 35 participants)
Of further interest...
Accessibility
The Fragrance Garden
The Fragrance Garden, established in 1985, is the youngest of the Memorial Gardens. Seeking a way to enable people with limited or no eyesight to enjoy the flowers, Mme. Dorothy de Rothschild initiated the Fragrance Garden
For further information >>
Sustainability
Sustainable Gardening
Gardening in the previous century was characterized by high-maintenance garden design, ostentatious use of plants and inanimate elements foreign to the environment, and overuse of non-environmentally friendly fertilizers and pest control agents
For further information >>
Dining Here
Dining-The Picnic Site
The picnic area is located near the secondary parking lot. You are welcome to spend time there before or after your tour of the Gardens.
For further information >>