Harmonizing Anatomy and Nature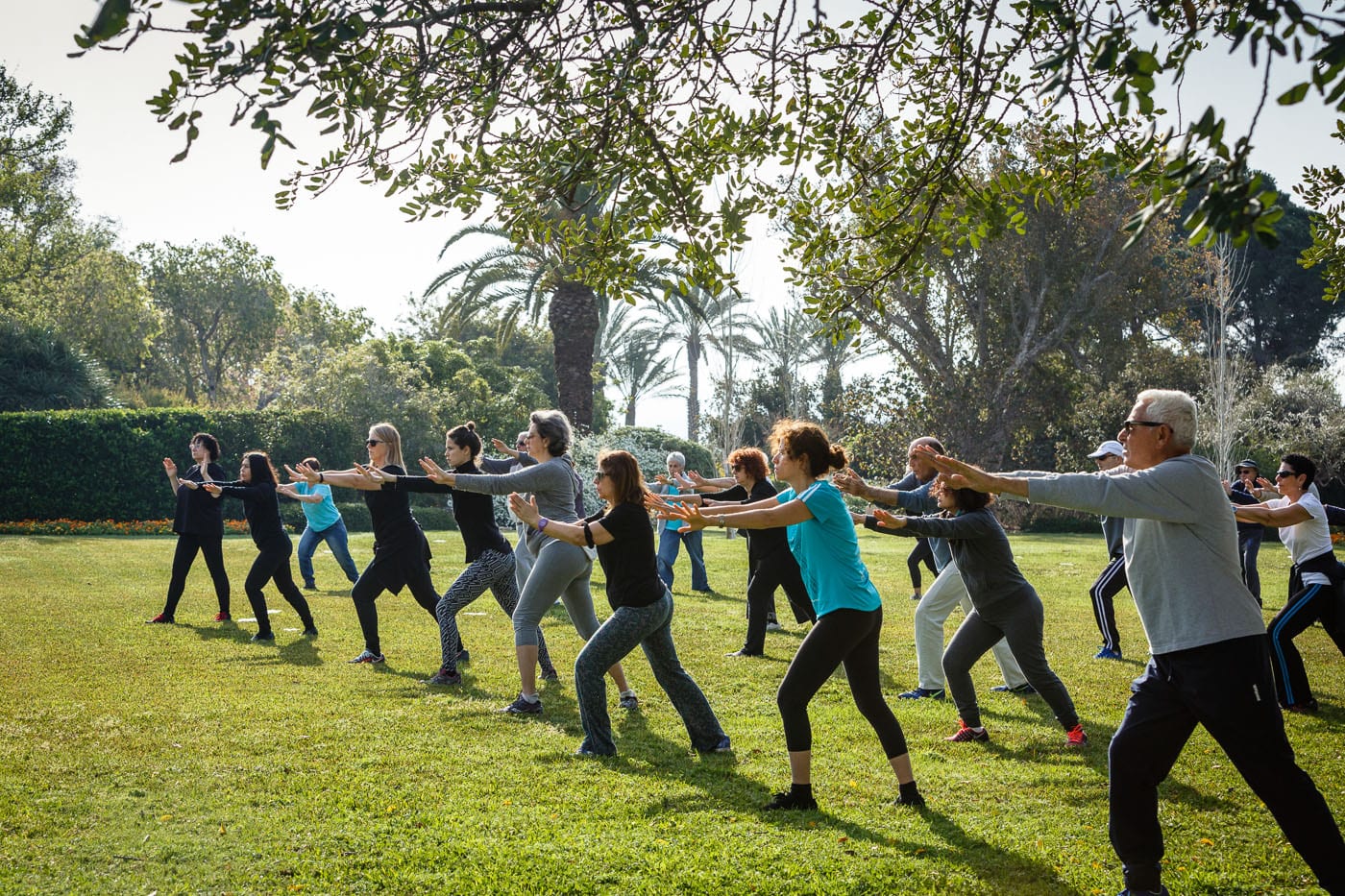 Among blooming gardens and the melodies of birdsong, under a canopy of trees, take time out from your crowded schedule and connect to your inner self.
Delving into the worlds of yoga, Tai-Chi, and mindful breathing, you'll find the tools here to sync your body and consciousness with the landscapes all around.
This short workshop will recharge your personal batteries with wonderful energy, creating balance, serenity and inner awareness that will stay with you throughout the day.
The activity lasts about one hour.
Cost: NIS 700 per group (up to 35 participants)
Of further interest...
Accessibility
Physically Disabled in the Gardens
Many trails traverse the Memorial Gardens. We recommend this route, but you
can choose to walk another route.
For further information >>
Sustainability
The Footprint Garden
The term 'ecological footprint' is taking shape in the western part of the Visitors Pavilion. A large gardening plot shaped like a foot lies in the middle of the area, with the heel pointing north, and the five toes, as one unit – to the south.
For further information >>
Dining Here
Dining-The Picnic Site
The picnic area is located near the secondary parking lot. You are welcome to spend time there before or after your tour of the Gardens.
For further information >>