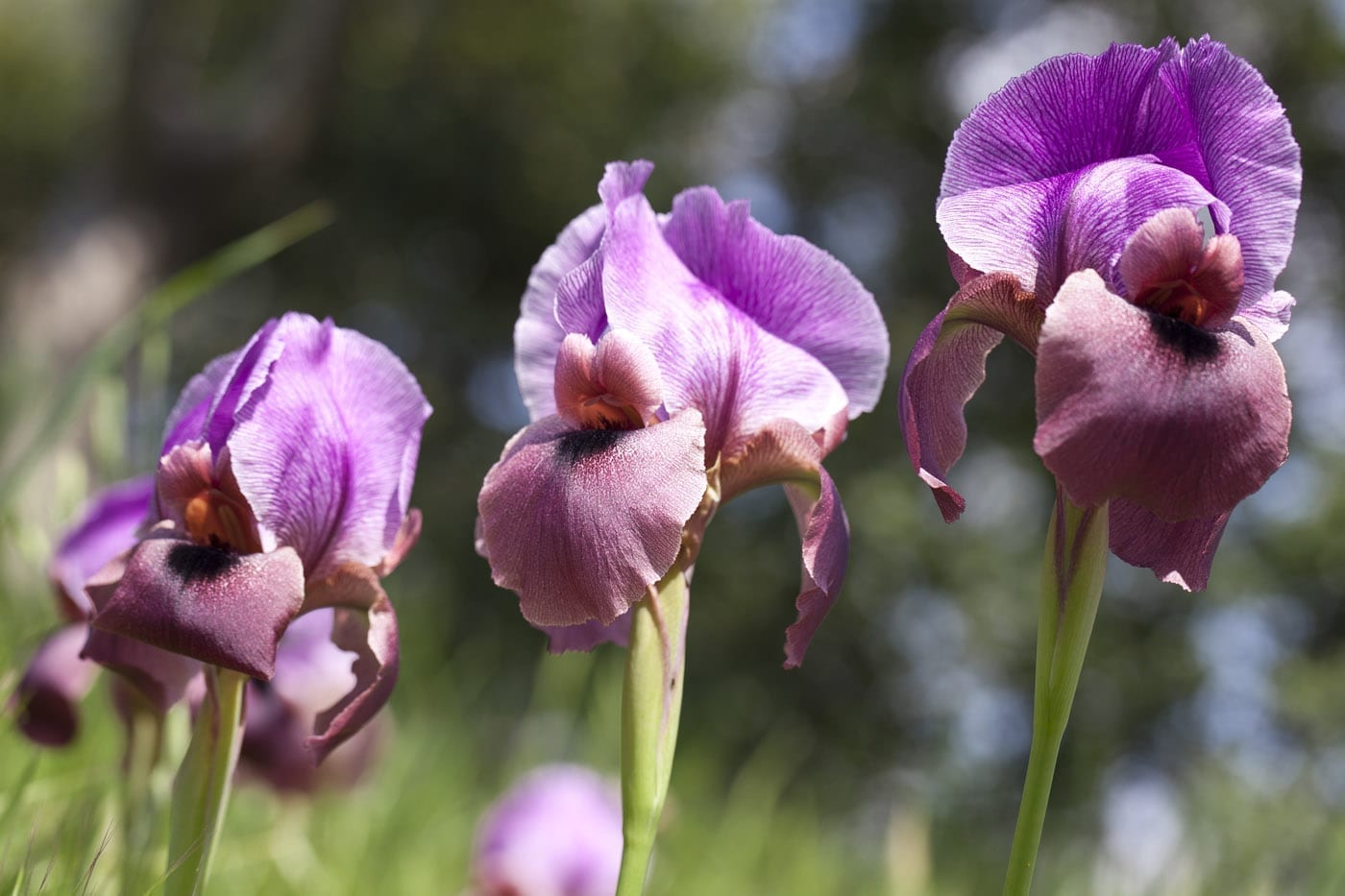 Within the Memorial Gardens at Ramat Hanadiv, between the Palm Garden and the Rose Garden, lies a partly hidden, but rather unique garden: this is the Iris Garden
Visitors are invited to come enjoy the exquisite display here of splendidly coloured blossoms from mid-February till the end of March. These are Iris Oncocyclus (Iris hashoshan) — a group of plants in the Iris family whose flowers are counted among the most beautiful and impressive of all — and a few of them are native to Israel: the Gilboa iris (Iris haynei), the dark purple (coastal) iris (Iris atropurpurea), the Nazareth iris (Iris bismarckiana), and more.
Ramat Hanadiv's Iris Garden is the product of many years' research and study.
The late David Shahak, an expert iris  breeder, established and grew the collection. The largest sampling in the world of Oncocyclus irises, the garden enables the wider public to get to know this unique plant group and the efforts being invested in its conservation.