It's so beautiful here, like a painting…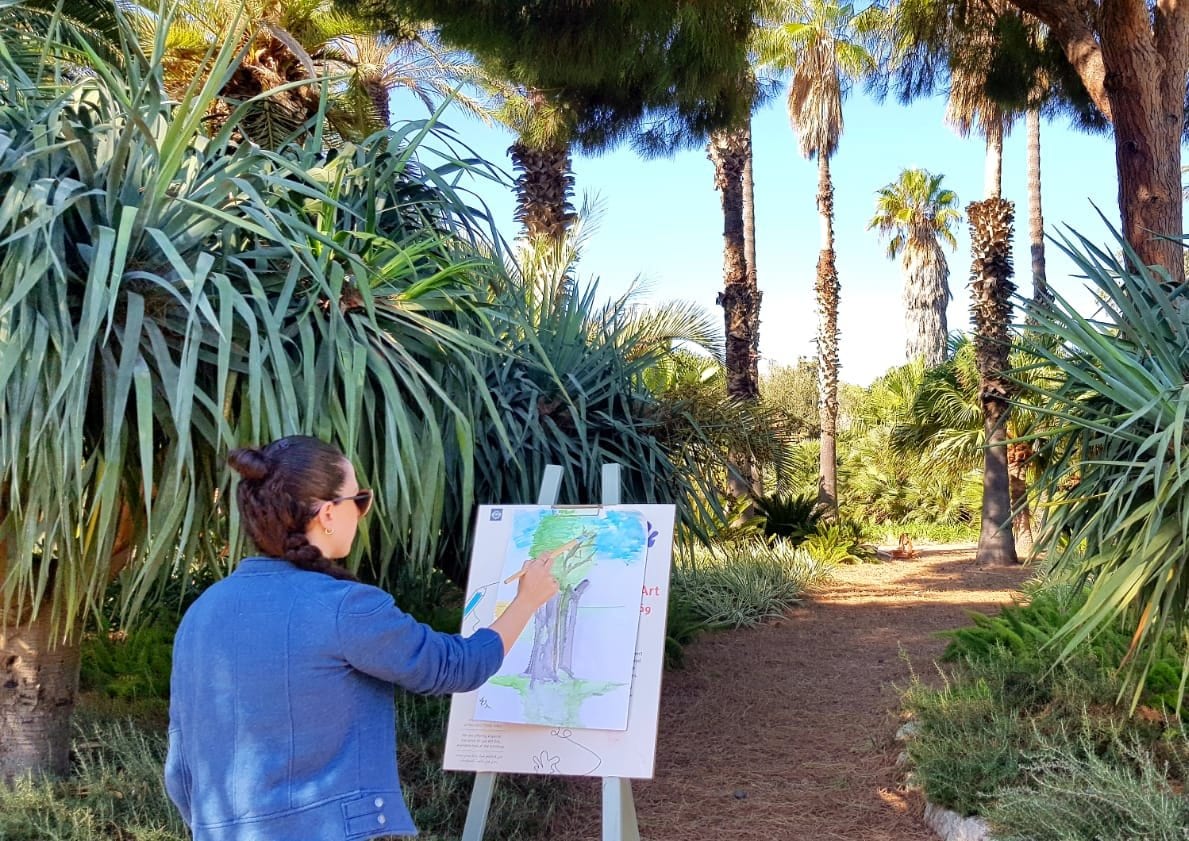 This sentiment often echoes around Ramat Hanadiv. And so we decided to help you make your own paintings and drawings right here, ensconced in nature.
Come find inspiration in Ramat Hanadiv's magnificent trees and flowers, in the wide span of our landscapes and in our lovely hidden alcoves.
Among the Gardens' paths, you will find easels set up and readily accessible for people of any age: painters and other artists as well as folks who've never touched a palette or pastels.  Come to sketch and paint — alone, with your significant other, with your children or in a group.
And it's all free of charge.
Bring your own supplies — pencils, watercolours, chalk or charcoals — from home, or pop into the InfoShop at the entrance to the Memorial Gardens, and purchase an instant art kit. It's also worth stopping at the InfoShop to pick up a free map showing exactly where to find the easels.
The hours for drawing and painting are the same as Ramat Hanadiv's opening hours.
Art is not what you see, but what you make others see. Edgar Degas
Did you like it? Join our free mailing list to receive monthly news and updates about activities for the whole family. Register here.
Other activities that may interest you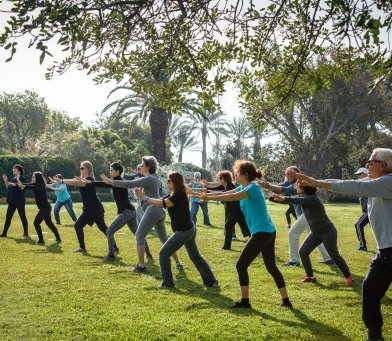 Tai Chi in the Gardens – Time for a Time‑out!
Tai Chi in the Gardens – Time for a Time‑out!
In a rut? No time to breathe? There's a remedy: Extract yourself from the daily grind and be transported to a totally di...
For further information>>
Of further interest...
Accessibility
Memorial Gardens Main Entrance
The main entrance to the Memorial Gardens – located next to the Visitors Pavilion. In the entrance plaza are temporary exhibitions on a range of subjects promoted by Ramat Hanadiv
For further information >>
Sustainability
Sustainable Gardening
Gardening in the previous century was characterized by high-maintenance garden design, ostentatious use of plants and inanimate elements foreign to the environment, and overuse of non-environmentally friendly fertilizers and pest control agents
For further information >>
Dining Here
Dining-The Picnic Site
The picnic area is located near the secondary parking lot. You are welcome to spend time there before or after your tour of the Gardens.
For further information >>